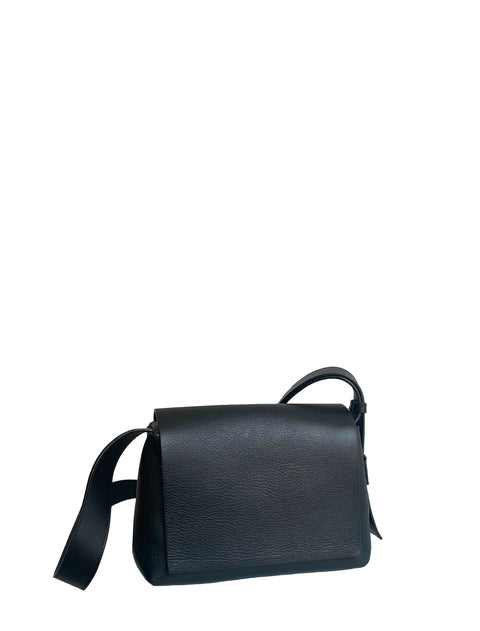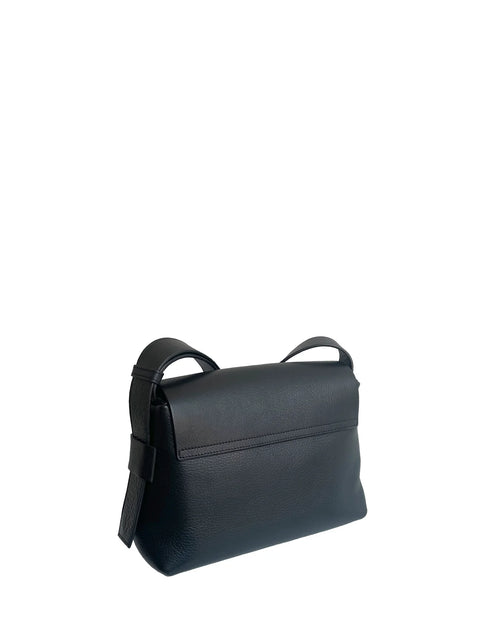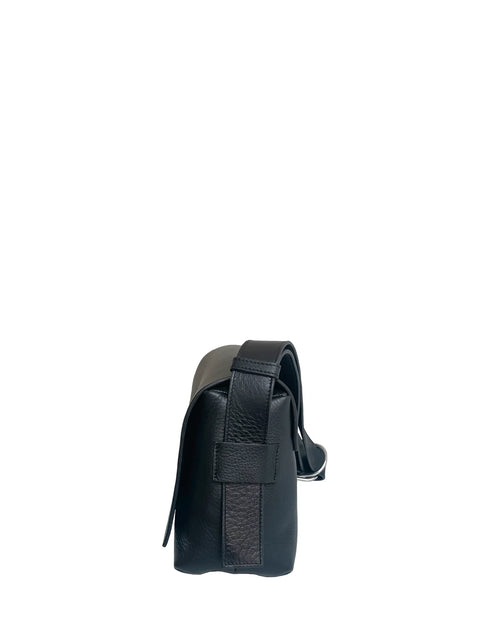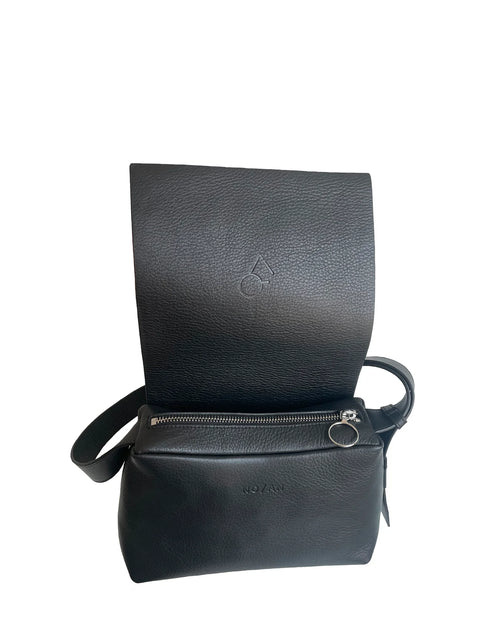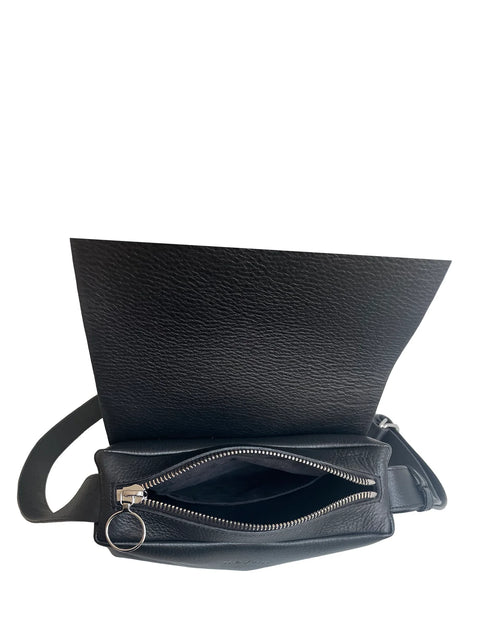 NO/AN
Small Fold Black - NO/AN
Refined and minimalistic, the Small Fold is one of NO/AN's newest designs and a great addition to your bag collection. Simple and low-key, it is roomy enough to contain all your daily essentials, but can also be worn at night within more informal settings. The Small Fold can be styled crossbody, or worn on the shoulder, giving it a cool, versatile appeal. It is a perfect day bag, looking sharp and stylish in all circumstances.

The Small Fold bag is expertly handcrafted in a family-owned atelier in Portugal. Each Fold is signed by the artisan who made it from the beginning to the end.
 Material description : 
The primary leather we use for NO/AN bags and accessories is a Portuguese, natural calf grain leather. Grain leather gets softer with time and use. Any variations of texture on the bags should not be considered as flaws, because they are inherent to the leather and its quality. This is what makes grain leather bags unique and gives them their special character. Grain leather is solid, resistant and does not require any special maintenance. In case of stains, clean the bag gently with a damp soft cloth or leather cleaner. Finish with leather conditioner.
Dimensions : 
Size: 25 x 16 x 10 cm - Max strap length: 150 cm
Delivery time : on stock 2 - 4 days 
*products displayed on the website may be subject to stock availability