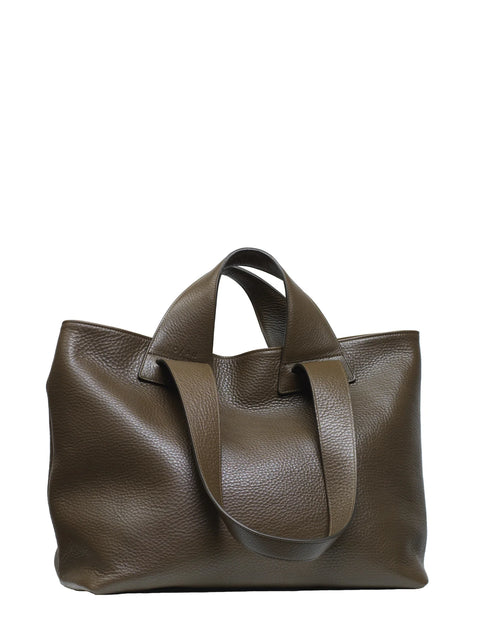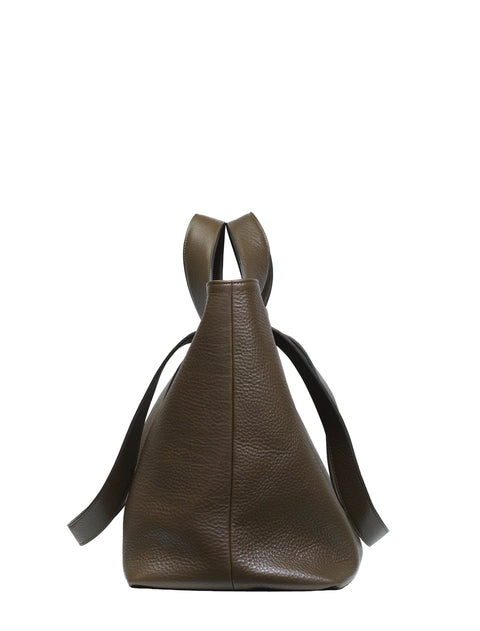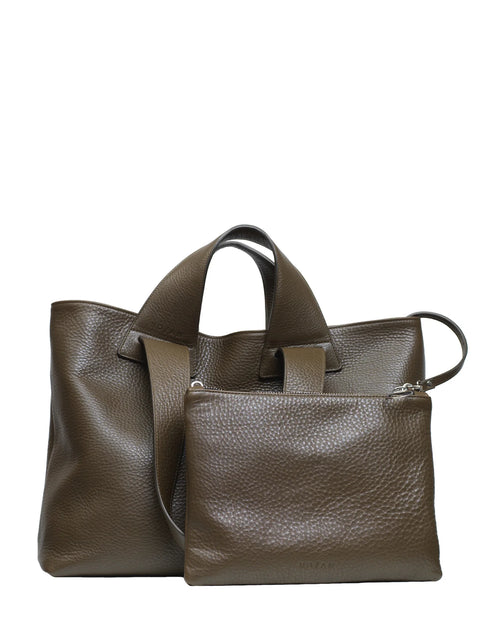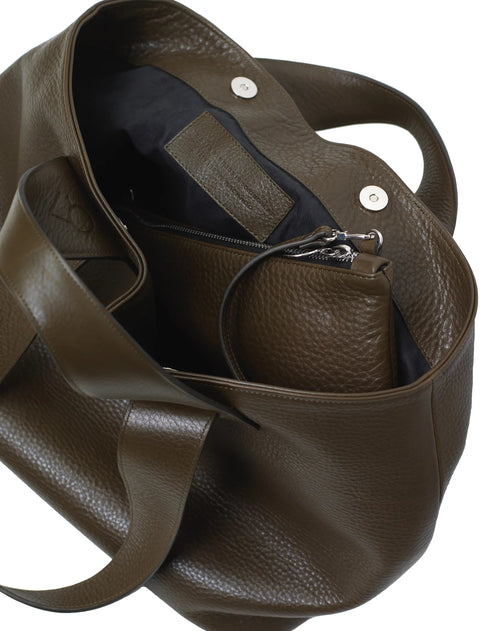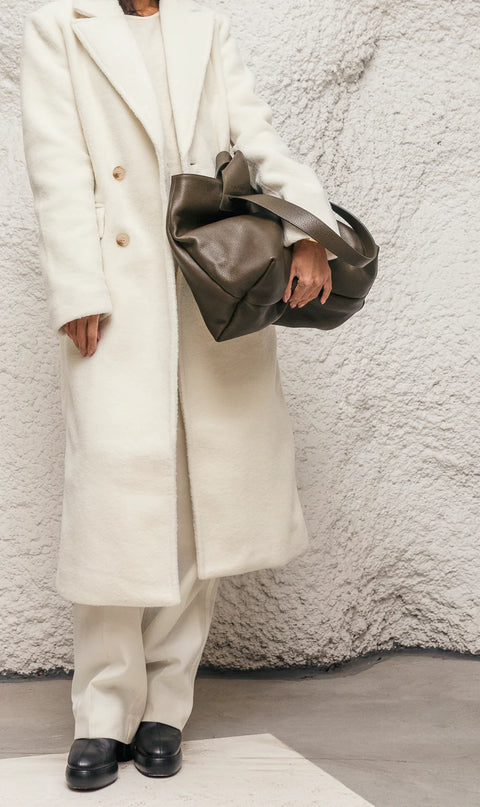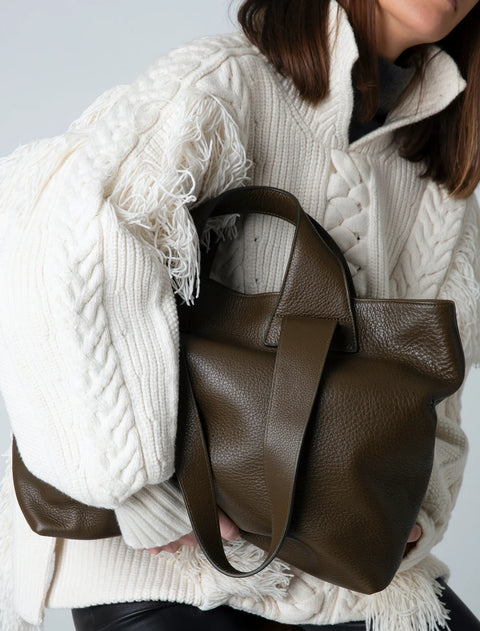 NO/AN
Tote Olive - NO/AN
The Tote bag is the effortless everyday carryall and a scaled-down version of the Avia bag. The double handles give you the possibility to wear the bag in different ways. It comes with a zipped leather inner pocket that can be detached and worn as a cross-body bag.
The bag is expertly handcrafted in a family-owned atelier in Portugal. Each Tote is signed by the artisan who made it from the beginning to the end.
Material description : 
The primary leather we use for NO/AN bags and accessories is a Portuguese, natural calf grain leather. Grain leather gets softer with time and use. Any variations of texture on the bags should not be considered as flaws, because they are inherent to the leather and its quality. This is what makes grain leather bags unique and gives them their special character. Grain leather is solid, resistant and does not require any special maintenance. In case of stains, clean the bag gently with a damp soft cloth or leather cleaner. Finish with leather conditioner.
Dimensions : 
Size: 39 x 32 x 20 - handle drop: 12 cm
Delivery time : on stock 2 - 4 days 
*products displayed on the website may be subject to stock availability