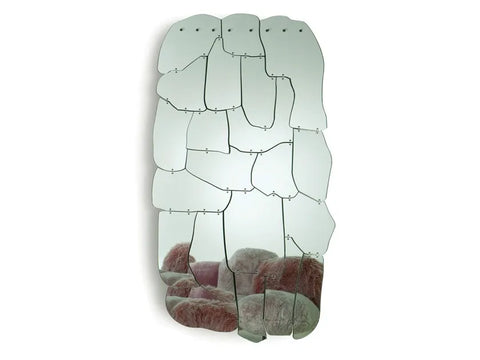 Edra
Miraggio - EDRA
Wall mirror, formed by the manual assembly of cutouts of different shapes in colorful acrylic mirror, laser-cut, hand-finished on their edges and connected by nylon ties. The aluminum support keeps it away from the wall.
Size : 
107 x 187 H cm 
Material Description : 
Mirror available in 2 sizes, configurable either vertically or horizontally, with special aluminum wall mount.
Reflective sheets of Coloreflex methacrylate in the colors of the collection, laser-cut, joined by nylon straps.
Delivery time : 
6 - 8 weeks
*products displayed on the website may be subject to stock availability