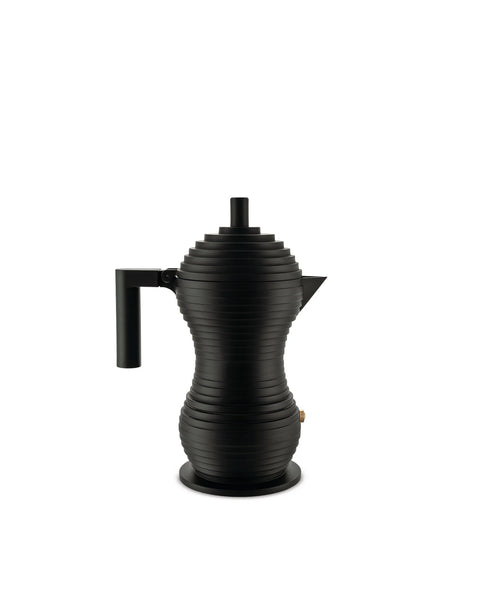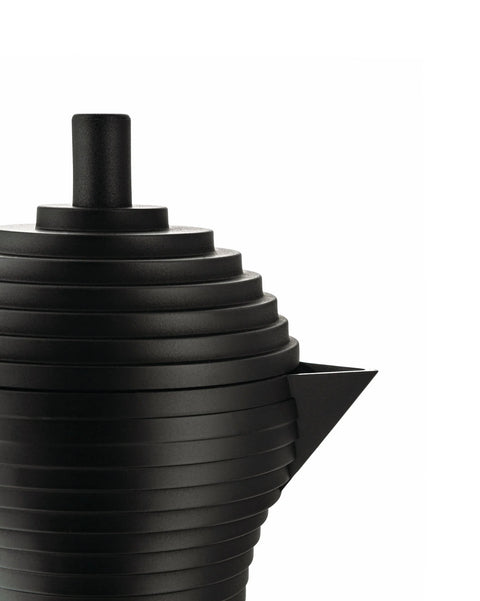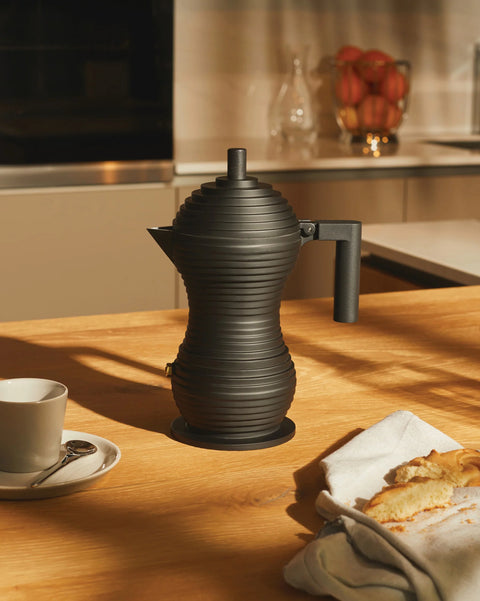 Alessi
Pulcina Coffee makers 6 cups Black- ALESSI
Presented in 2015, the Pulcina espresso coffee maker won over the public for its evocative design and its high performance. In the black version, the light plays with the unique stepped shape. Designed by Michele De Lucchi, Pulcina contains a small but revolutionary innovation that enhances the full-bodied taste of coffee. Dedicated to those who do not want to renounce the taste and aroma of coffee offered by an espresso coffee machine, but want to experience this daily ritual in a special way.

Material description : 

Espresso coffee maker in aluminium casting, black. Handle and knob in PA, black. 
Size :
H 26 x L 20 x W 12
Capacity : 30 cl 
Delivery time : 
2-4 days 
*products displayed on the website may be subject to stock availability