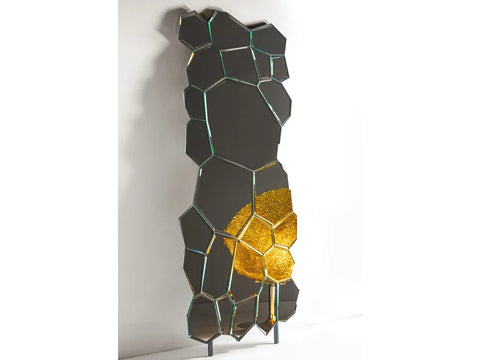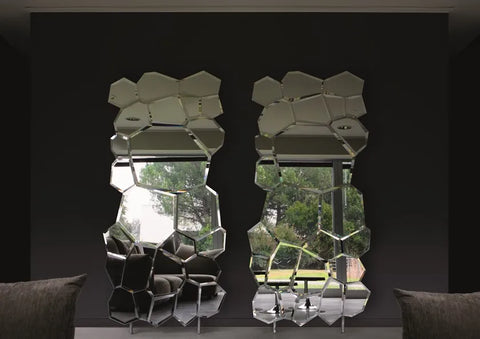 Edra
Jubilé - EDRA
Large mirror, standing or wall, composed of 25 irregularly shaped fragments of glass, all of different shapes and sizes.
Jubilé is a work of great beauty and
artistic value. The apparently casual way
it is put together, the pure philosophy of the Campana brothers, is the product
of geometrically perfect, skilful assembly reflecting their expertise in composition and construction.
The special manual grinding and irregular shape of each of the 149 sides of the pieces used make each fragment special and unique, creating extraordinary reflections.
Size : 
104 x 224 H cm 
Material Description : 
Aluminium structure and steel ground support frame, removable if used as a wall mirror. Can be hung horizontally or vertically.
Delivery time : 
6 - 8 weeks
*products displayed on the website may be subject to stock availability