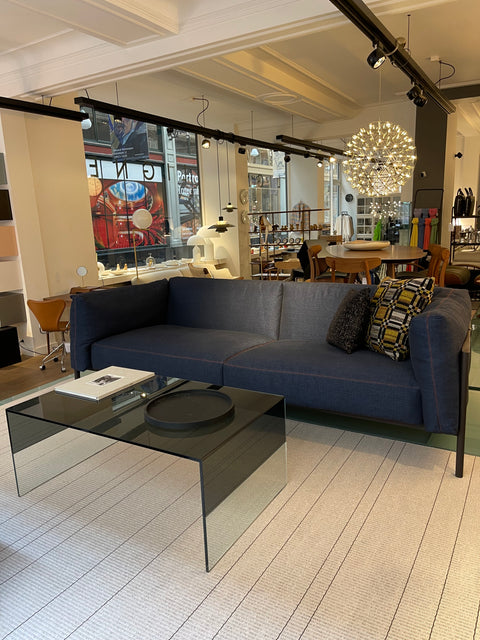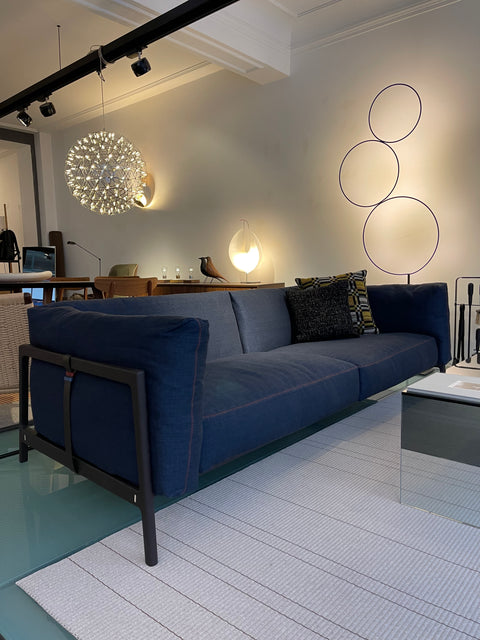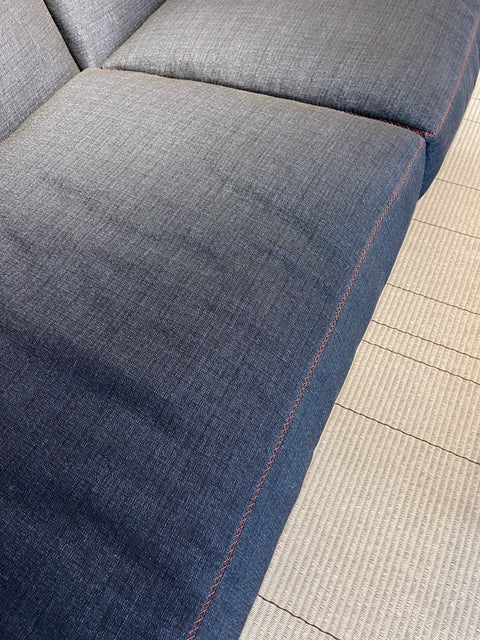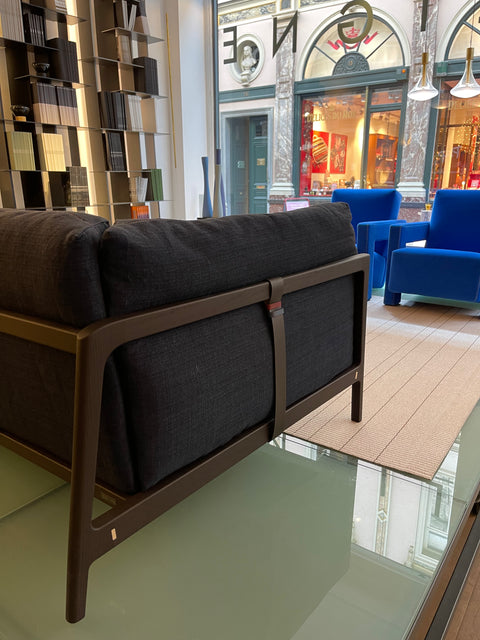 Depadova
EveryDay Life by Paul Smith - DEPADOVA
Clean lines, sophisticated comfort and refined details are the leitmotifs of a design language where simplicity is never obvious and each object reflects the heritage of De Padova revisited by Paul Smith's flair.
EVERYDAY LIFE is developed around upholstered furniture, the gravitational centre of interior living and the natural liaison between fashion and design, and it extends to furnishing accessories, including coffee tables, leather banquettes,and accessories for the home.
Details are here entrusted with the task to add an unexpected element to the classic elegance of the whole while celebrating the value of De Padova craftsmanship.
Sofas and armchairs – undisputed central figures together with the poufs – are marked by contrasting stitching that evoke sartorial know-how, building this way narrative connections between two worlds. Leather straps, which bind to the structure to become an integral part of the design, are another key element, with minutely coloured details.
Functional leather pockets are also hooked onto the finely rounded armrest with its pleasurable ergonomics and tactility.
A true master of colours, Paul Smith reveals his signature in the palette, which includes deep shades of midnight blue and peacock, neutrals such as ecru, earthy tones such as brick red, and the vibrant surprising note of lime green – the iconic colour of the collection.
Material Description : 
Recycled goose feathers are sourced from disused items and once collected, washed, sterilised and carefully sorted are reintroduced into the production cycle, thus reducing waste and representing an important strategy for safeguarding animal welfare. This process can be repeated indefinitely in a virtuous circle aimed at creating value in the circular economy chain.
A cotton-like seed fibre similar to cotton that lends elasticity to the padding, kapok is obtained from the fruit of trees belonging to the Bombacaceae family that are widely found in tropical regions. It is completely organic since the plants grow spontaneously in pristine forests and the fibres from the long pods are harvested by hand. The principal feature of the material is its lightness, yet it is equally hypoallergenic, antibacterial, insulating, durable and resistant to moisture.
This is a natural fibre obtained from Cannabis sativa, whose cultivation is organic and ethical, does not require pesticides or herbicides and is also able to regenerate the soil. The resulting yarn is particularly resistant to tearing, deformation and when used in mechanical processing. Lastly, hemp fabrics are widely used for upholstery, offering an interesting texture.
Size :
243 x 103 x 75 cm 
Delivery Time : 

on stock 2 - 4 weeks in this showroom finishing - Fabric Eidan
for other finishing : 6 - 8 weeks 
 *products displayed on the website may be subject to stock availability